I am a mother of three children under three have been trained and previously worked as a Lactation Counselor both privately and in a hospital setting. Perhaps this is your first child or you've had children in the past and were unsuccessful with breastfeeding. Here are some tips that I have learned over the past few years in my work and personal experience.
Make a Decision to Breastfeed & Make It your Only Option
This is an important step in achieving any goal. However, this is even more important when deciding to BF because society is not always supportive and formula companies are hell bent on getting you to stop so that they can make money when you give up.
Before you give birth declare your decision to yourself and to the people closest to you. If formula is sent to you in the mail– trash it. This way you eliminate the back up plan.
Feed on Demand
In the past some health care providers have asked mothers to time feedings or the time in between. By saying for instance — "feed the baby every 2 hours 15 minutes on each breast. This advice is outdated and will lead to a miserable baby.
The best time to feed a baby is when they are hungry. Feeding what seems like four times in a row is perfectly normal for newborns. Sleeping for four to five hours is also normal.
Each baby is different and weight gain is the best way to know if they are "getting enough."
Be Confident
YOUR BABY IS GETTING ENOUGH! YOUR BABY IS GETTING ENOUGH! YOUR BABY IS GETTING ENOUGH!YOUR BABY IS GETTING ENOUGH!YOUR BABY IS GETTING ENOUGH!YOUR BABY IS GETTING ENOUGH!YOUR BABY IS GETTING ENOUGH!YOUR BABY IS GETTING ENOUGH!YOUR BABY IS GETTING ENOUGH!YOUR BABY IS GETTING ENOUGH!YOUR BABY IS GETTING ENOUGH!YOUR BABY IS GETTING ENOUGH!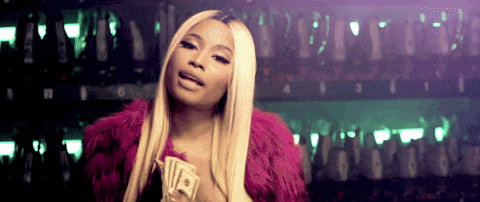 It is very rare that a mother feeding on demand will have a milk supply that is too low. These cases often have to do with the baby not latching onto the breast correctly. A lactation consultant should be able to assist.
Seek Support
Your significant other, if present, family if near and a professional lactation expert (often available in the hospital) can all be sources of support. It is important that  you are open and honest with these people and others around  you to know that they are your sources of support.
Have a conversation with those closest to you about why you are choosing to breastfeed, how it benefits YOU and the baby and specific ways they can help (one way is to refrain from saying anything negative).
Support for new mothers is something that often goes overlooked. When people call or stop by, they often ask about the baby first if they even ask about you at all. When it comes to breastfeeding — I believe support is a great help.
Birth is a HUGE transition for mom and for the entire family. Having honest conversations about how you're feeling and where you need help is crucial to your continued BF'ing
Spend the First 4 to 6 Weeks Pacifier and Bottle Free
Some babies become confused when switching from a plastic to human nipples. Remember that babies learn from instinct as their sight and other senses are still being developed. Food is a basic and urgent need and they develop a strong liking for which ever feeling is associated with food.
After spending many months in your uterus, babies are very familiar with you, your smell, voice, heartbeat etc. Most babies are able to latch (attach to your breast) right away. When you introduce the plastic nipple they may sometimes begin to prefer it.
Many hospitals offer pacifier and bottles within the first few hours of life– sometimes without asking. Make it clear to them that you intend to breastfeed and would like your baby to be pacifier free. Standing up for the needs of your child will be a muscle you will have to work out very often– this is a great place to start.